AWE⋅SUN AIRY-FIT Sunscreen Set (Sunscreen + Daily Moisturizer with Sunscreen) SPF50+ PA++++ 50ml
Regular price

$44.00

Sale price

$32.00
CLINICALLY PROVEN SPF50+ PA++++ - Proven sun protection to prevent premature aging and burning from sun exposure.

2-in-1 MOISTURIZER + SPF, APPLIES INVISIBLY - Moisturize and protect skin from sun damage and environmental stressors. Absorbs effortlessly and layers well under makeup.

SIMPLIFY YOUR ROUTINE - Hydrate and protect in one step, perfect for rush mornings

FRAGRANCE-FREE, REEF-SAFE, CRUELTY-FREE - Suitable for all skin types. 

PAIRS WELL WITH VITAMIN C - Prevent and treat hyperpigmentation and dark spots for your easy AM routine.

sᴜɴᴄᴀʀᴇ ғᴏʀ ᴇᴠᴇʀʏᴏɴᴇ, ᴇᴠᴇʀʏᴡʜᴇʀᴇ
Directions

Apply a suitable amount onto the face and gently tap it.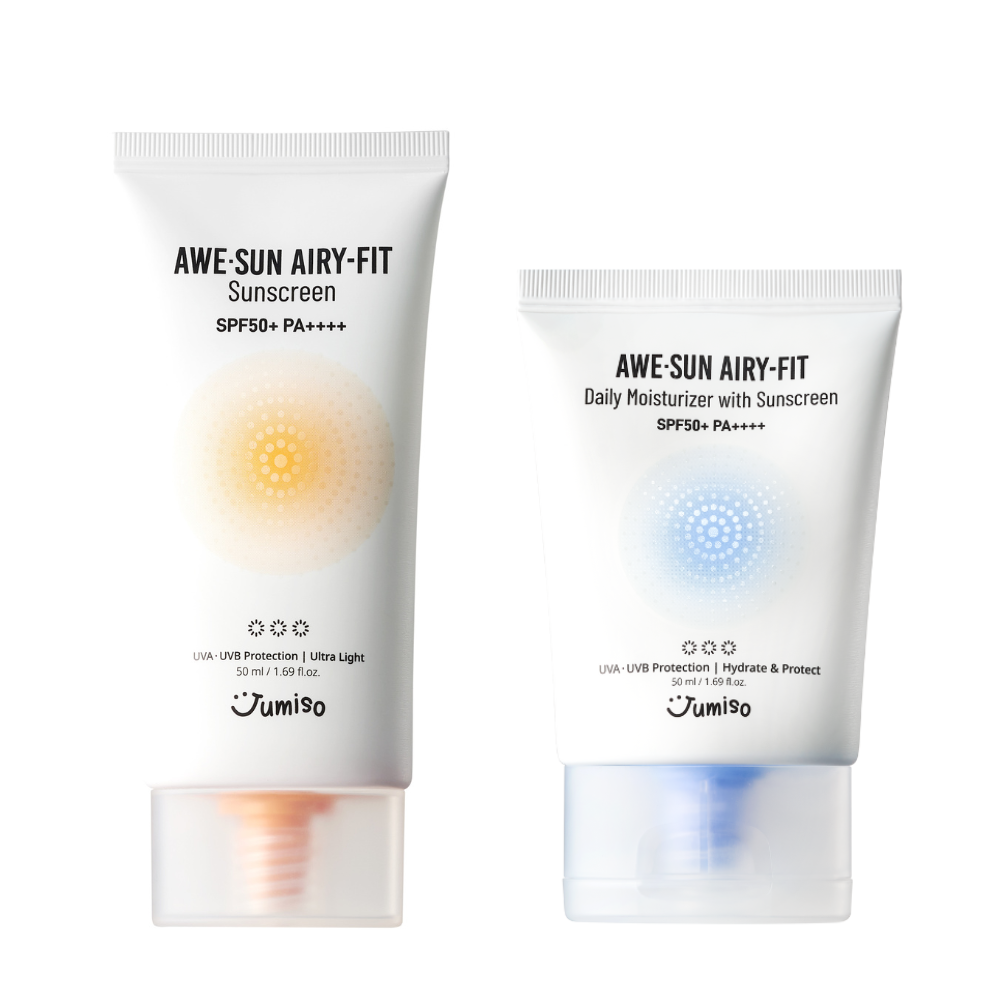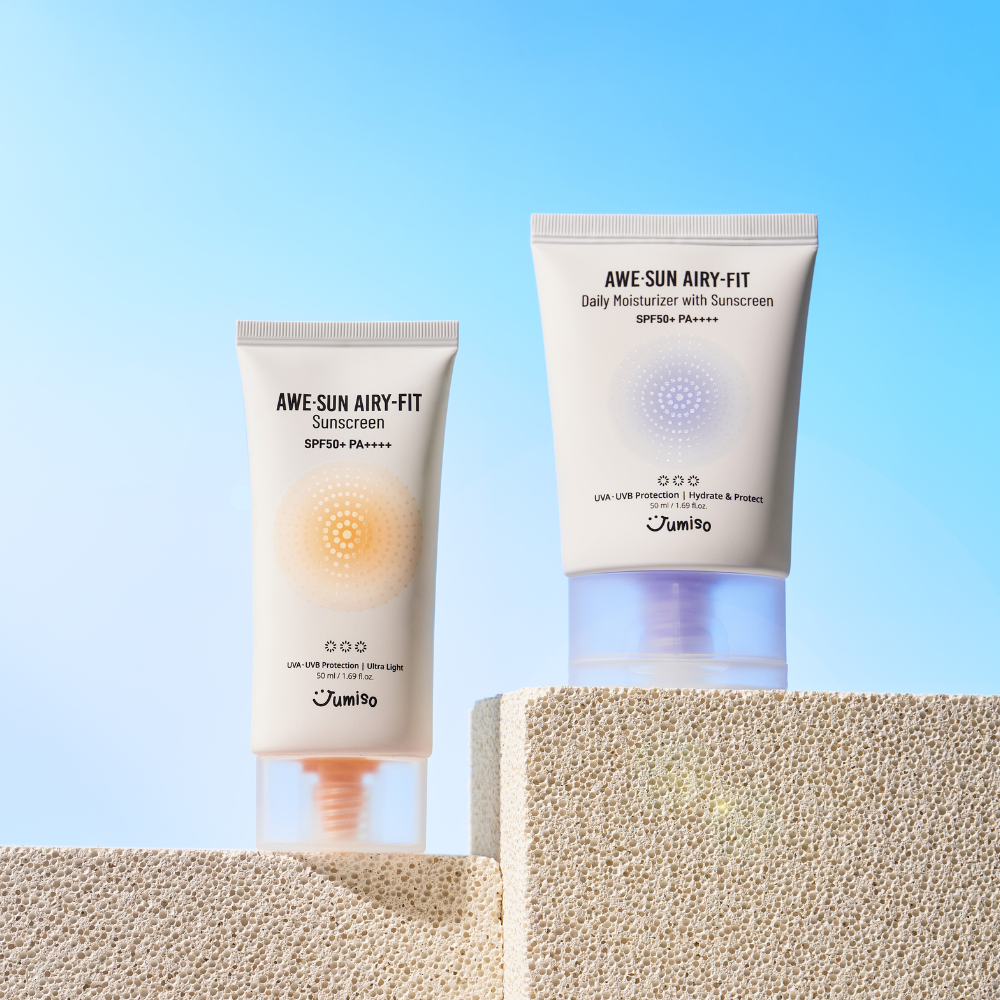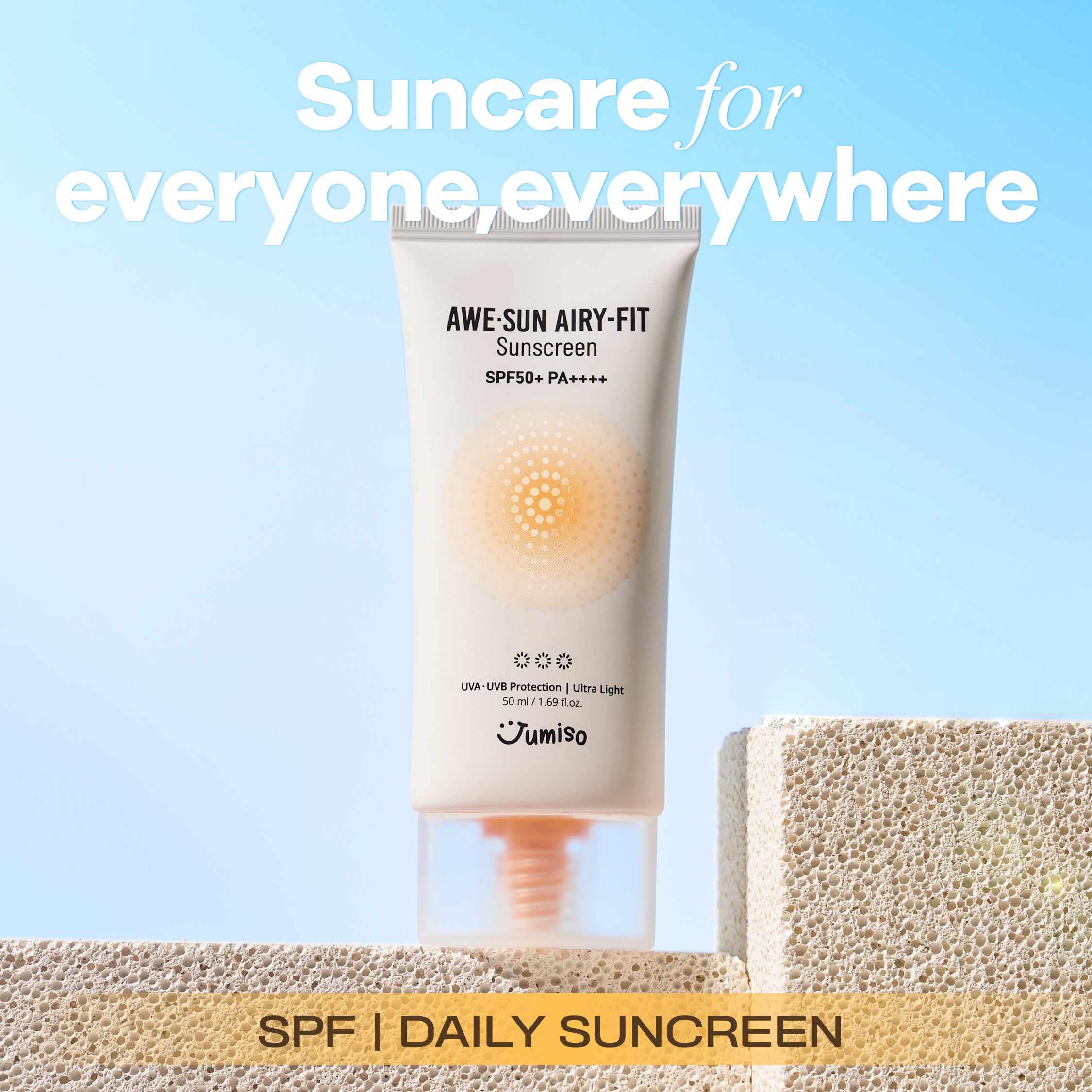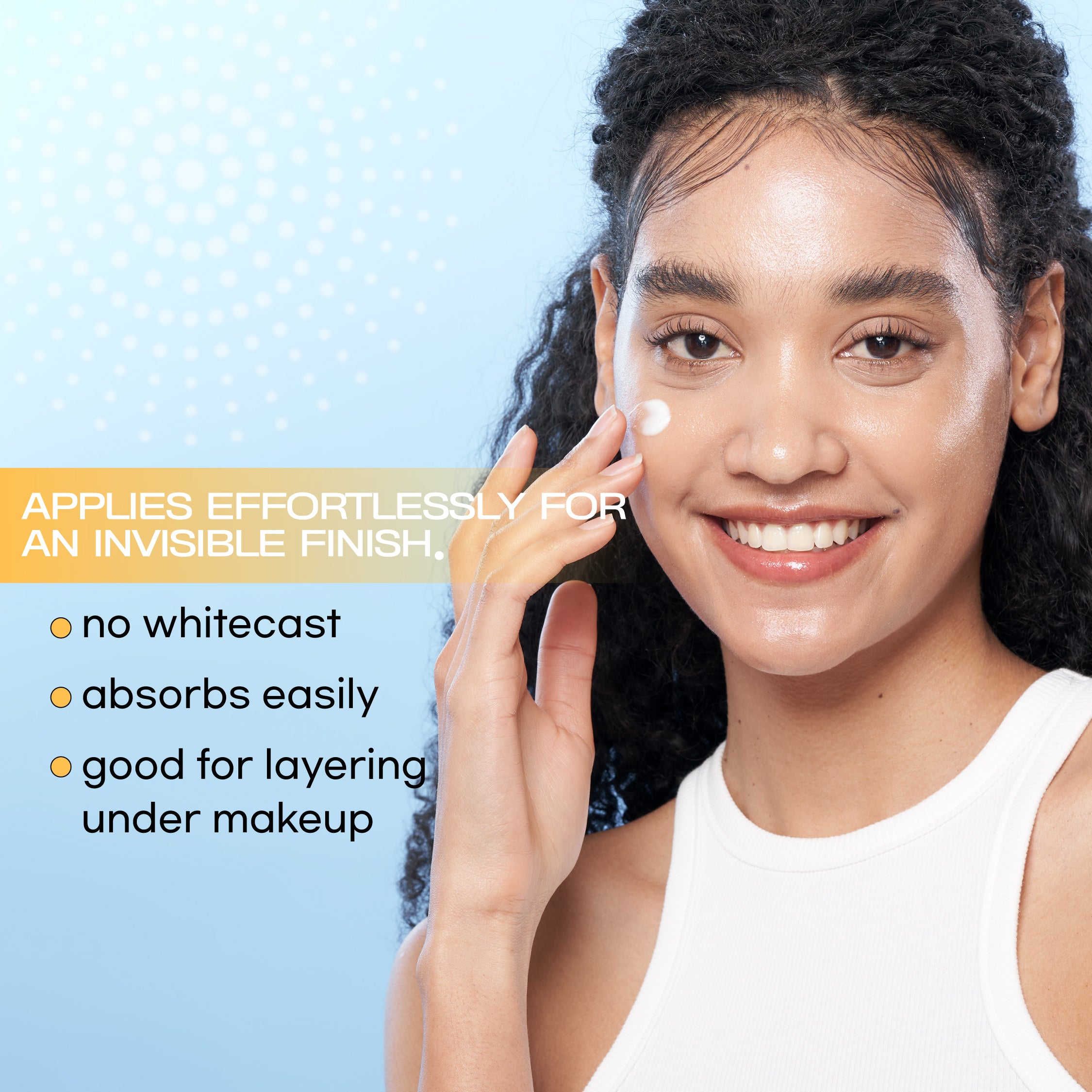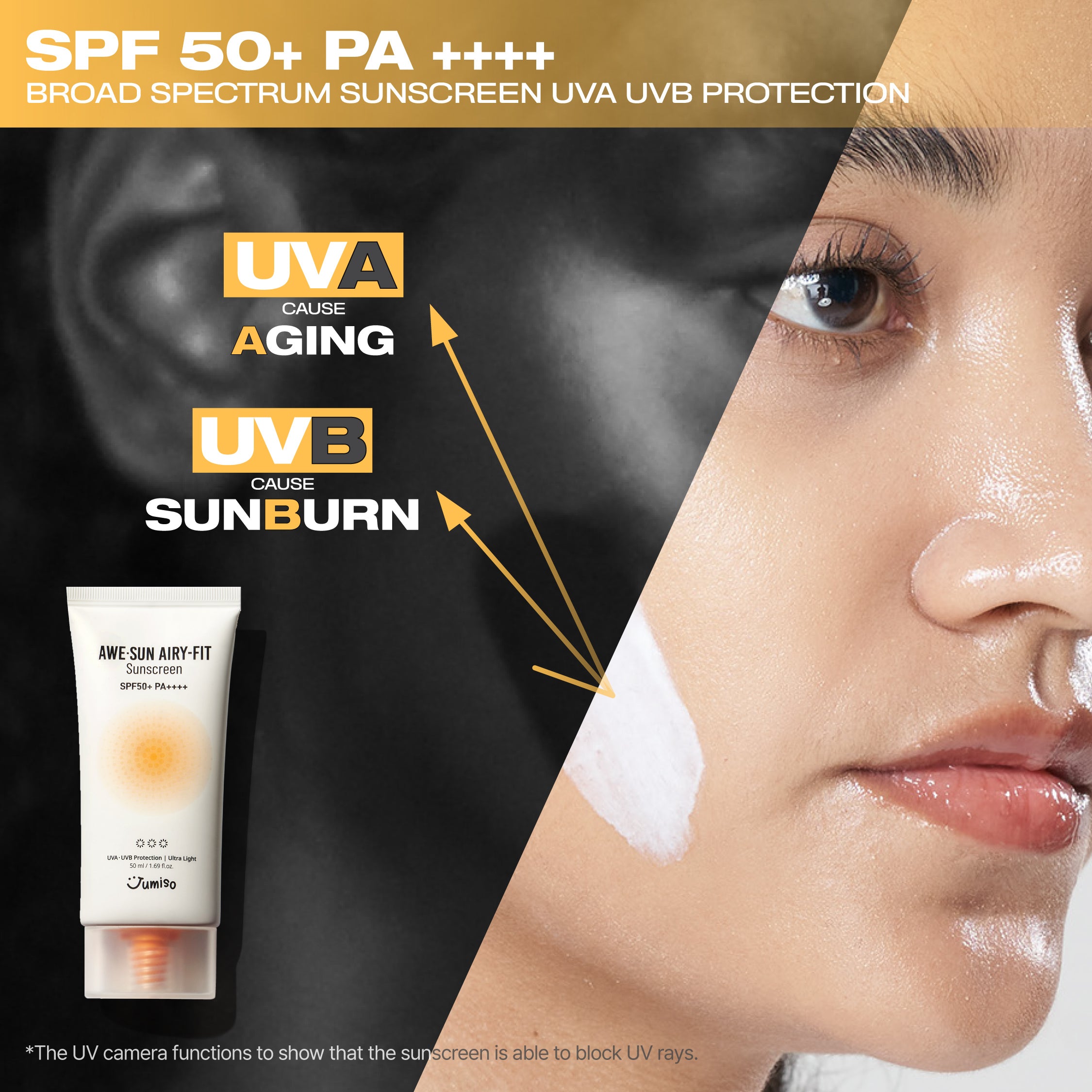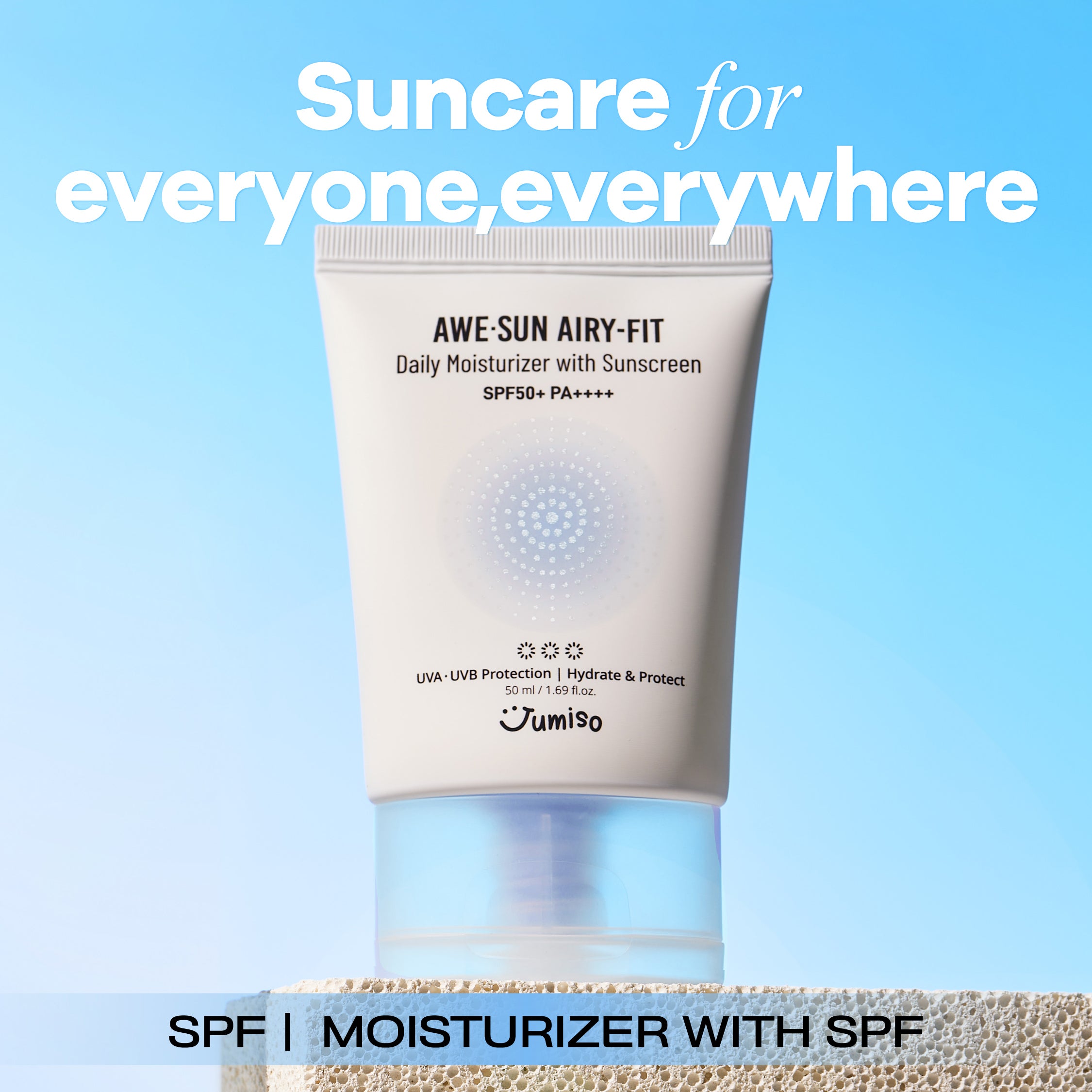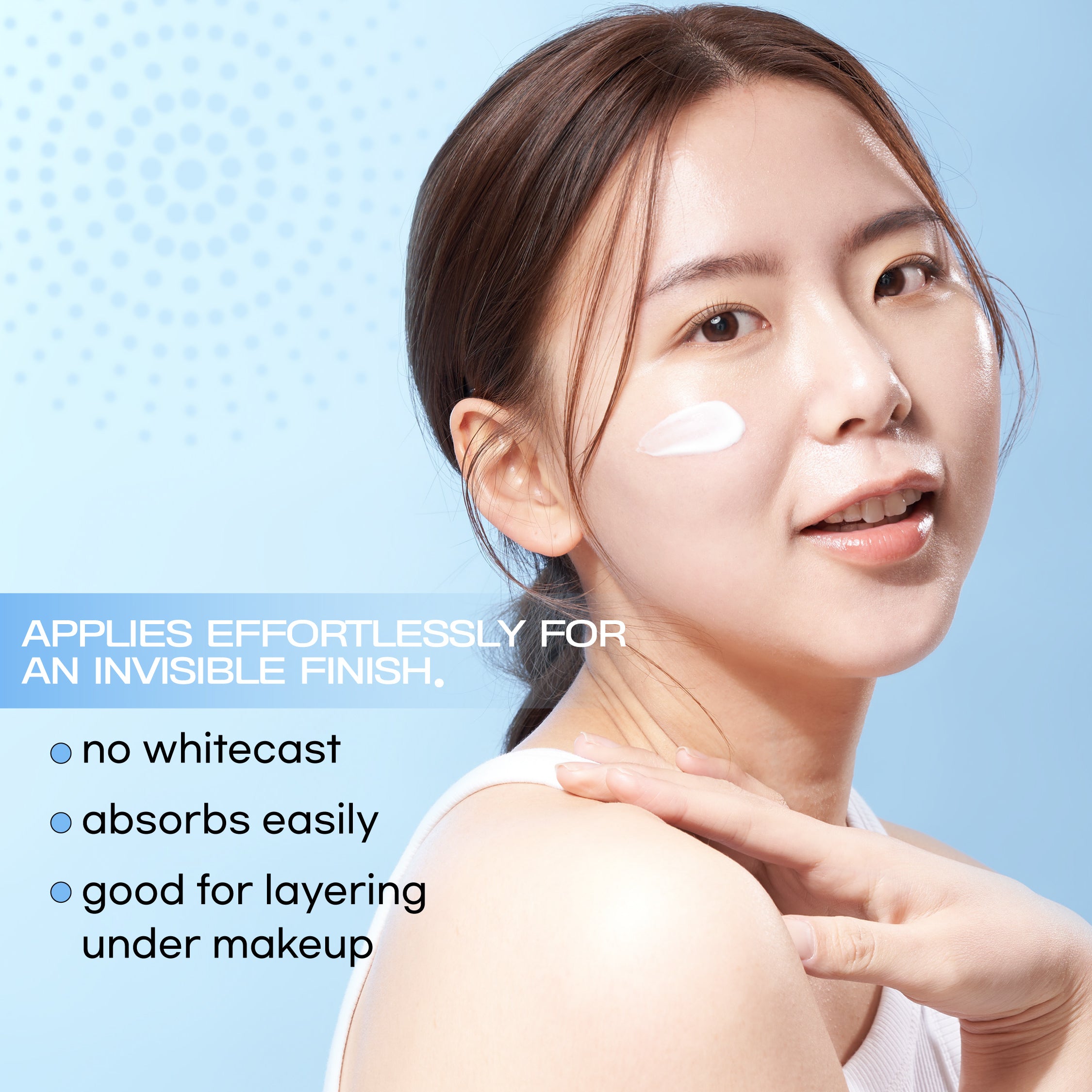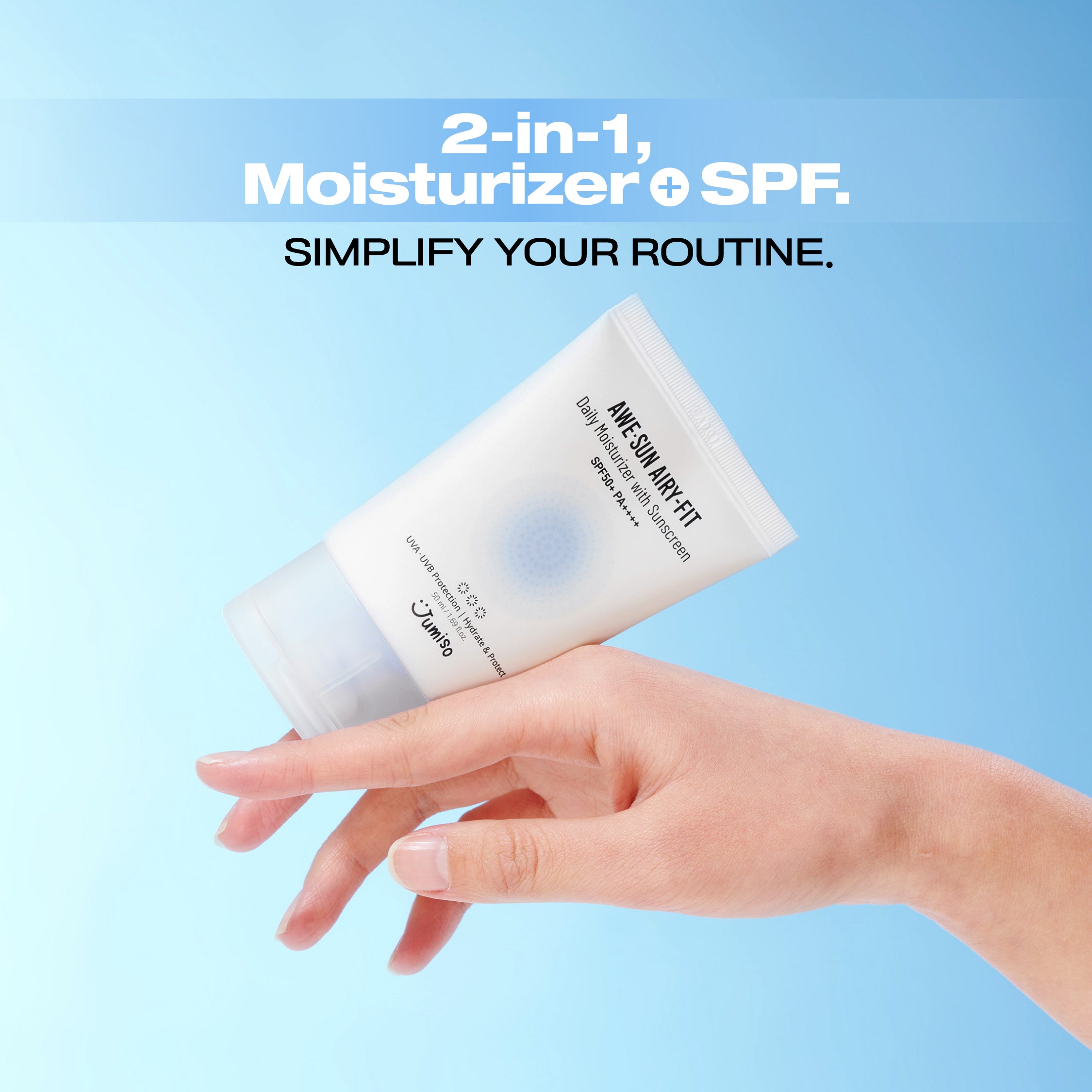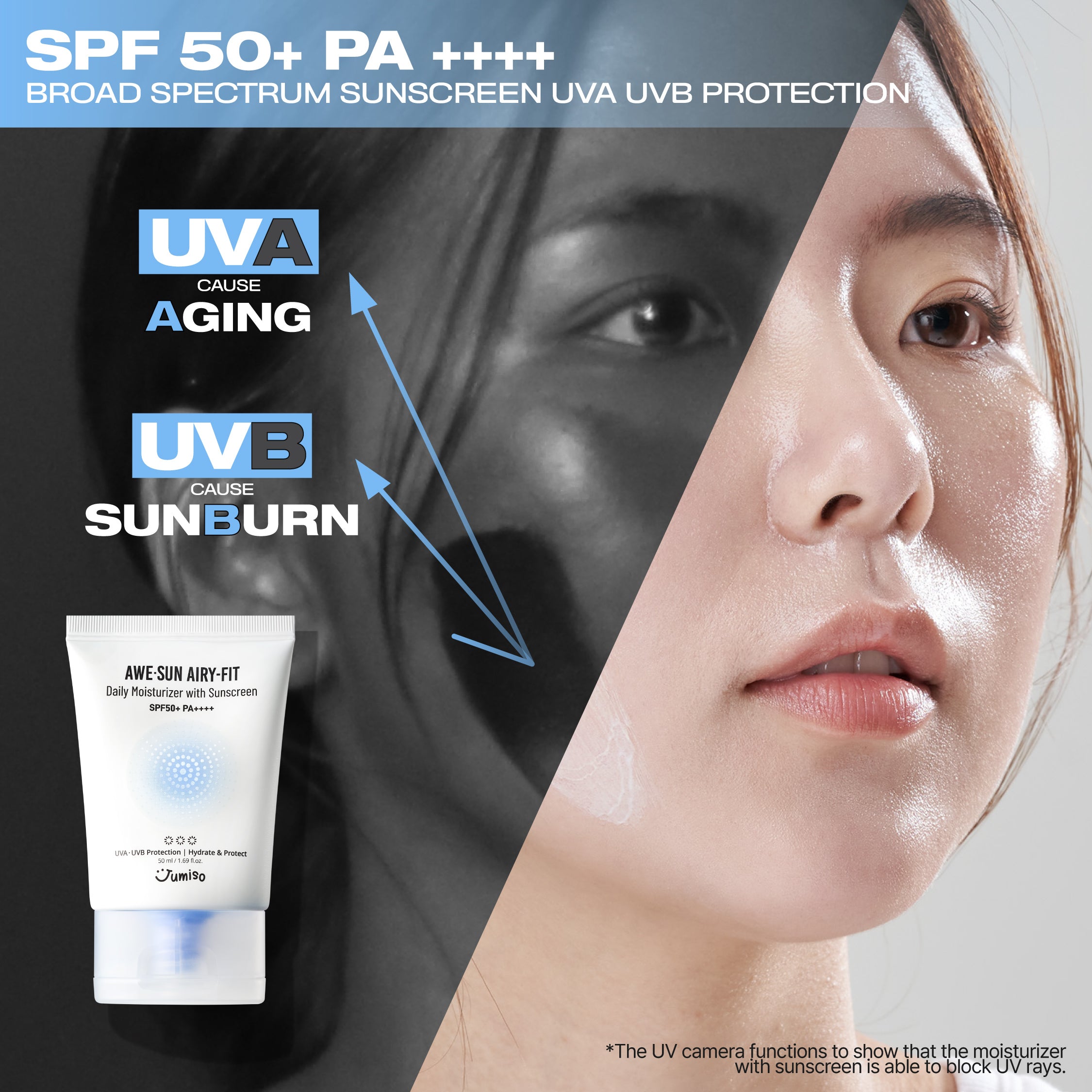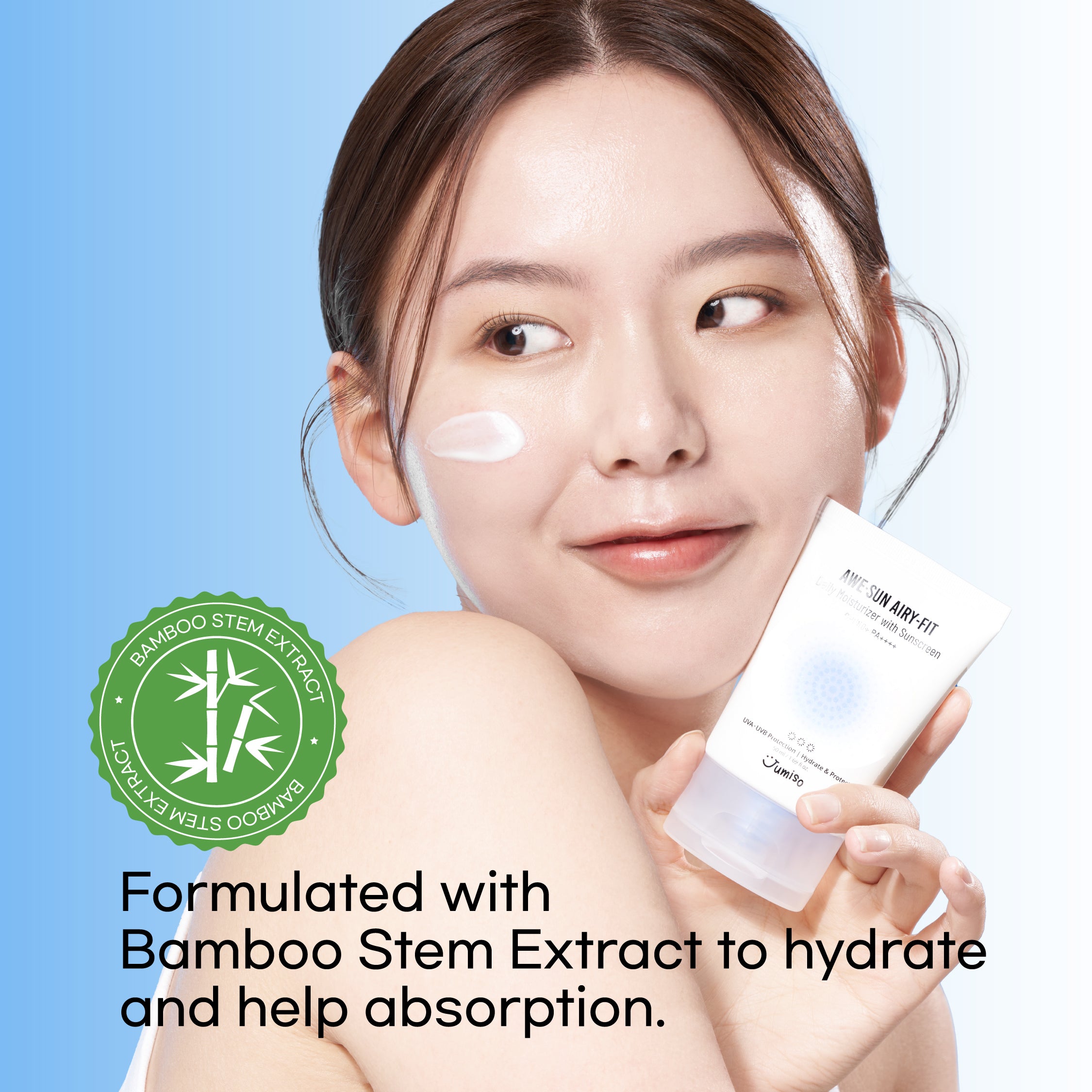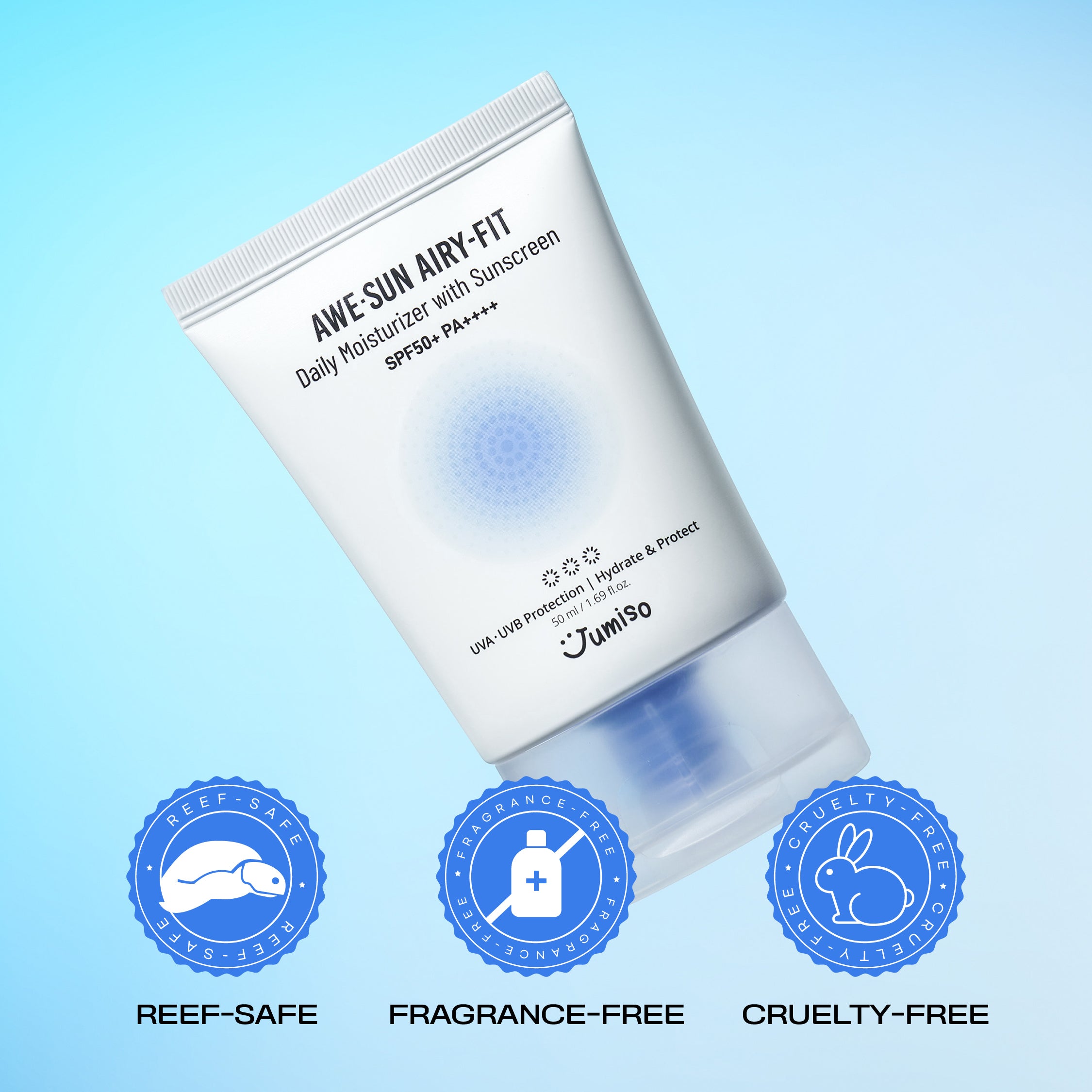 5 Star Perfect performer!
Took Awe-sun Airy Fit on our summer trip to Barcelona, Rome, & Greece, and it was a 5 star performer! I'm very fair and have dry skin, so the moisturizer/high spf sunscreen combo was my go to for my face & neck. Didn't get a burn ( only pink sun kissed cheeks in the afternoon bc I want reapplying - no complaints though!)
I've tried so many brands trying to find one that works and doesn't break me out or dry out my skin. This stuff is perfect! Also played well (no pulling or greasiness) under light makeup.
I also liked the packaging - fit easily into my 3-1-1 clear liquids bag with its flat tube design ( love that bottle isn't cylindrical!)
I will be repurchasing this!